YOUR BODY'S TALKING. WE'RE LISTENING.
Designed for lasting results in high and dry Colorado, the innovative body therapies at our Garden of the Gods spa incorporate the newest proven techniques and finest pure products sourced from around the globe.
Algae Deep Detoxifying
A unique detox immersion that includes abdominal massage, full-body lymph exfoliation, and an algae mask applied using a few special massage techniques to support drainage and the release of toxins in the body. Concludes with infrared heat and a nourishing finishing cream, leaving your skin hydrated and your body balanced and energized!
Aromatherapy Detox Massage and Infrared Detox Wrap
Following a full-body massage using our TARA Detox Aromatherapy Massage Oil and intentional lymph detox strokes, relax and sweat it out as you are wrapped in an Infrared blanket.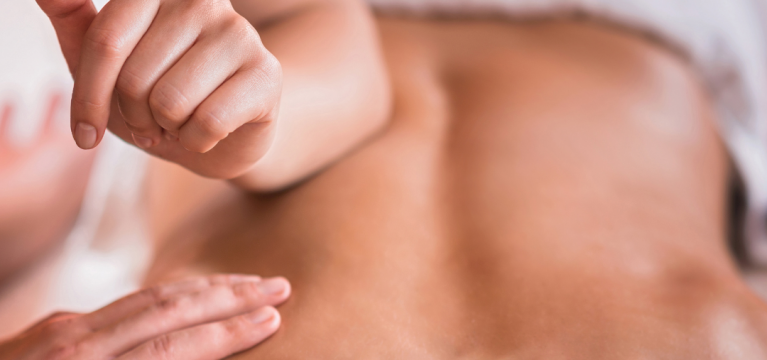 Athletic Recovery Massage
Using our effective and delightful Shankara Muscle Release Oil blend, the therapist will address fatigued and overworked muscles with more therapeutic pressure, trigger point therapy, and light stretching.
Athletic Recovery Massage with Infrared Pain Release Blanket
Following the Athletic Recovery Massage, allow the Muscle Release Oil to work more deeply into the body as you are cocooned in an infrared heating blanket.
Body Firming Wrap
During this anti-aging body wrap every detail is looked after while cocooned in firming body gel, rich in anti-aging sea minerals. Skin toning extracts are absorbed as you receive a soothing massage to penetrate all of the firming elixir to immediately hydrate, tighten, and stimulate the skin. After repeated use, a long-term anti-aging effect will be noticed on skin lacking elasticity due to childbirth, sun damage, or significant weight loss.
Lymphedema Management
Lymphedema is a chronic condition that has a negative impact on the well-being and quality of life of those affected. With proper treatment and patient compliance this condition can be successfully managed. Certified lymphedema therapist will educate and guide you through treatment of this condition.
Lymphedema Management Consultation (60 min)
$180+
Lymphedema Management Follow-up (45 min)
$85+
Lymphedema Management Treatment (90 min)
$310+
Hydration & Sensory Floatation Experiences

Unwind in our highly coveted Haslauer Pure Sense Soft Pack Bed as you float weightlessly, cocooned by body temperature warmth.

Massage & Body Treatments

Experience relaxation, stress management, and therapeutic benefits under the hands of our gifted and caring Colorado Springs massage therapists — all from the luxurious comforts of Strata Spa.

Strata Spa also offers Prenatal Friendly Services.

Couples Experiences

A time and place set apart, our couples' suite creates a lasting memory. Enjoy side-by-side treatments and complete pampering in total privacy.

Salon Services

Be as stunning as the natural beauty around you. Our talented staff will consult with you to find the most complementary look for your features and lifestyle.

Hair Services
Nail Services
Lashes & Brows
Makeup
Waxing
Weddings