Private Golf Lessons
To experience the most significant progress in your golf game, schedule a one-on-one lesson — or, even better, a series of lessons — with one of our friendly PGA professionals. Each one-hour lesson is $100 or save 20% by purchasing a package of 5 one-hour lessons for just $400. On-course playing lessons are also available at a rate of $100 per hour. For details, or to schedule a Colorado Springs golf lesson, please contact the Kissing Camels Golf Shop at 719-636-2520, or contact one of our PGA professionals directly.
Contact PGA Professionals
Custom Club Fitting
Our PGA golf professionals look forward to helping you select clubs with shafts and club heads suited to your stature and skill level. Our Kissing Camels Golf Shop carries clubs by Callaway, TaylorMade and Titleist.
To set up a personalized club fitting with one of our PGA golf professionals, please contact the Kissing Camels Golf Shop at 719-636-2520.
Adult Golf Programs
Golf lessons from a professional instructor are the best way to improve your game. Our staff of PGA professionals are uniquely skilled at evaluating your game and can help you:
Hit the ball longer and straighter
Play better on and around the greens
Improve your course management skills
Make sure your equipment properly fits
Choose from an array of golf programs designed to introduce new players to the game, help players improve their scores, and connect players with each other. Our Colorado Springs golf lessons and programs include golf performance programs and professional instruction. For more information, call the pro shop at 719-636-2520.
Junior Golf Programs
These convenient and affordable instructional programs are designed to help introduce children to the game of golf. Both member and guest children are welcome to participate in most of these junior golf programs, which are led by our PGA professional staff.
For questions about our Junior Golf Programs, as well as Junior Member Summer Golf Camps, contact Ben Spiers at 719-636-4002 or [email protected].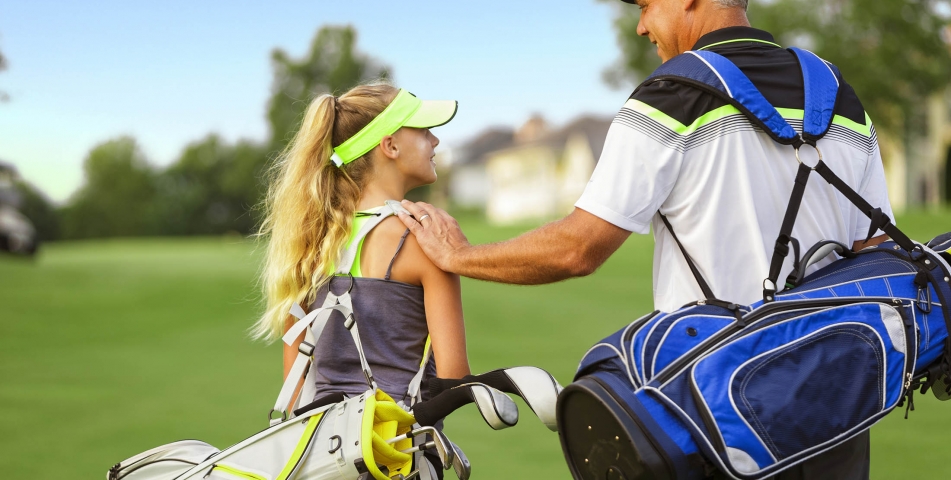 Golf & Green Fees

For members and guests of Garden of the Gods Resort and Club, we offer a variety of competitive golf and green fees, as well as cart and club rentals, locker rates, and more.

Our Golf Team

From the fairways to the greens, our PGA professionals will improve your game — whether you want to learn the basics of golf or cut a few strokes off your handicap.

Kissing Camels Golf Shop

Our golf shop is fully stocked with the latest offerings to better your game and look. Gift certificates, special orders, and shipping are available for your convenience.

Golf Attire

At Kissing Camels Golf Club, golf attire can easily be functional without sacrificing style. Here are the golf attire guidelines to follow while on our championship golf course.