YOUR BODY'S TALKING. WE'RE LISTENING.
Designed for lasting results in high and dry Colorado, the innovative body therapies at our Garden of the Gods spa incorporate the newest proven techniques and finest pure products sourced from around the globe.
STRATA Glow
Glow with healthy skin! A gentle exfoliating treatment to soften skin's tone and texture and boost moisture levels leaving the skin healthy and beautiful.
STRATA Glow & Signature Massage
Combining a 30 minute glow with a 50 minute massage that is personalized to your pressure
Pregnancy friendly
Algae Deep Detoxifying
Feel balanced and energized! A special body treatment to eliminate toxins while soothing and relaxing muscle tension.
Terra-py
Purified healing muds are painted onto the body to aid in refining and detoxifying the skin.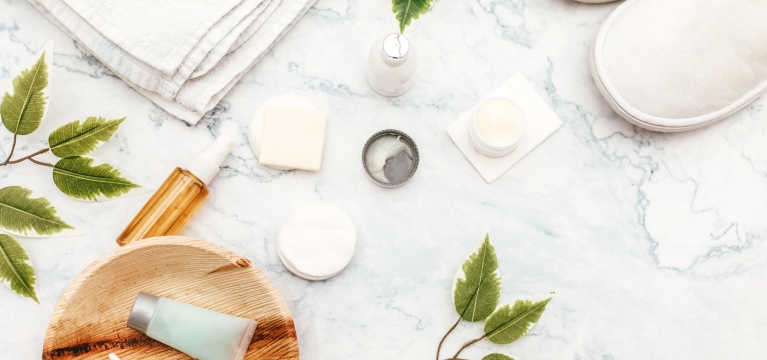 Mystic Inka Ritual
Embark on a mystic and relaxing journey using ancient techniques to deeply feed the body and energize the soul.
Body Firming Wrap
An anti-aging and hydration must have! A high-performance gel wrap is applied then massaged into the skin to lift, tighten and tone.
Crystalized Seawater Scrub
Seawater scrub is gently applied to smooth the skin and followed up with an application of luxury cremes.
Dry Floatation Therapy

Unwind in our highly coveted Haslauer Pure Sense Soft Pack Bed as you float weightlessly, cocooned by body temperature warmth, and feel the vibrations of music.

Massage

Experience relaxation, stress management, and therapeutic benefits under the hands of our gifted and caring Colorado Springs massage therapists — all from the luxurious comforts of STRATA Spa.

Wellbeing Services

Discover a place of power, healing, and renewal with these uniquely designed offerings for those facing health challenges or are in remission.

Touch Therapy Massages
Touch Therapy Facials
Manual Lymphatic Drainage
General Detoxification

Couples Treatments

A time and place set apart, our couples' suite creates a lasting memory. Enjoy side-by-side treatments and complete pampering in total privacy.

Couples' Treatments
Champagne Enhancements