BENEFITS OF TRADITIONAL CHINESE MEDICINE (TCM) ACUPUNCTURE:
Balances your body, mind, and emotions at the deepest levels

Relieves stress and makes you more resilient to stress
Induces a state of profound relaxation, allowing restorative, deep healing to take place
Causes the release of natural chemicals that have pain-relieving effects and improve your wellbeing
Promotes health and prevents disease by correcting emotional and physical imbalances before they cause disease
Strengthens the immune system
Improves sleep, digestion and elimination
Eliminates cravings, allowing you to more easily avoid unhealthy foods
Regulates blood pressure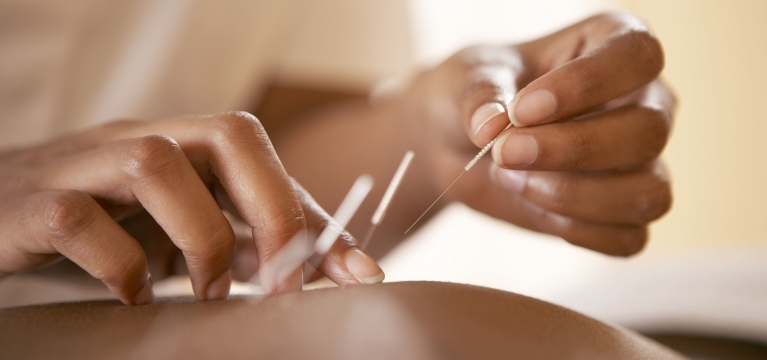 Initial Assessment & Acupuncture Treatment
Following a thorough medical intake, assessment, pulse and tongue diagnosis, receive a full-body Acupuncture treatment that addresses current complaints and the root causes.
Follow-up Acupuncture Treatment
Experience the far-reaching benefits of a comprehensive treatment that includes thoughtfully placed needles, other TCM modalities, and follow-up recommendations.
Scalp Acupuncture Treatment
Specialty Acupuncture treatments with great results addressing complicated neurological problems.
Relaxation Acupuncture
Deeply relax and unwind with a restorative and centering Acupuncture treatment aimed to quickly release stress and tension in the body and mind.
Follow-Up Acupuncture Treatment Package
Enjoy the full-body and mind benefits of ongoing Acupuncture treatments catered to your specific concerns. Experience includes (10) 75-min sessions.
Chinese Herbal Medicine
Discover which Chinese herbs and dietary recommendations can holistically harmonize your current symptoms all while addressing the root cause of your imbalanced state.
Your Practitioner
KELLI MILLER, L.AC., DIPL.AC., MSOM, MSPSY – Licensed Acupuncturist
Kelli's focus is on Traditional Chinese Medicine (TCM) acupuncture to improve functions in the body and promote the natural self-healing process, including relieving discomfort and chronic pain associated with a variety of diseases and conditions.
Learn More
More Treatments & Services at STRATA Med
IV Nutritional Therapy

Increase absorption of vitamins and micronutrients with powerful, direct delivery to the bloodstream.

Neurological Chiropractic Care

Flex your structural health and physically move more without stressors, pains, or limitations.

Executive Health

Work smart to manage your health and balance professional commitments, responsibilities, and leadership.

Healing Touch

Boost your body's energy fields for ideal health and remove obstacles to restore optimal energetic flow.