Garden of the Gods Resort and Club Guest Rooms
With 56 spacious club guest rooms and suites, 6 flexible 1- 3 bedroom Cottages and 14 flexible 1- 3 bedroom Casitas, our Resort offers a wide variety of Colorado Springs accommodations to fit the needs of every guest, whether traveling on business, planning a romantic getaway, or enjoying a family vacation to this picturesque destination. Members receive 15% off the best available rate year-round (based on availability).
Member Guest Room Discount 15% Off Book a guest room >
Unaccompanied Member Guests Receive: 
May 1 – September 30: $30 off the best available rate at the time of booking for all room types
October 1 – April 30: $20 off the best available rate at the time of booking for all room types
For more information or to book a reservation please call: 800.923.8838
Golf
Discounts & National Private Golf Club Access
Club Members enjoy private fashion and trunk shows and exclusive retail discounts throughout the year.
Golf Shop 1-2-3 Retail Discount for Soft Goods
Buy 1 item at 10% off, 2 items at 20% off, and 3+ items at 30% off
In addition to our championship golf course and Pro Shop, our members also have access to more than 150 private golf clubs across the country and Canada, through the Private Club Network. For more information, visit www.privateclubnetwork.com or call 800-547-0838.
Private Club Network
Your Golf Bag Now Holds Hundreds of Clubs
Did you know that being a member of Kissing Camels Golf Club at Garden of the Gods Collection means you now have access to private clubs all across the country? PCN Brochure | PCN GOLF PROMO
Network of Clubs for our Membership:
Some of golf's greatest destinations in Orlando, San Diego, Phoenix, and Boca Raton have joined the Private Club
Network (PCN). Over 200 private country clubs are now members. This means you're able to play golf at any of these clubs on a space available basis for a standard PCN member fee of $25.00, $50.00, $75.00, $100.00, $125, $150, $175, $200, $225, or $250 per player. Current Club List
How it works:
When your club joined the Private Club Network each member was automatically enrolled in the PCN. We encourage you to go online to privateclubnetwork.com and login as a member by clicking the MEMBER LOGIN button found on the front page. To create an account click on the member registration link and follow the prompts. Once you are logged in you will be able to view the portfolio of clubs and review your new benefits and request a tee time. To begin enjoying the Private Club Network benefits, visit us online at privateclubnetwork.com or call us at 800.547.0838. Registration Guidelines
Making a Tee Time:
All Private Club Network tee times must be made through the Private Club Network website or our customer service center. Members may not contact the host club directly to request tee times. Members have the ability to bring guests at club rates. Most clubs accept tee time requests 2 – 7 days in advance.
Your Golf Bag Now Holds Hundreds of Clubs
Visit the Private Club Network online at privateclubnetwork.com | Guidelines of membership
Member Discount | Save up to 20%
Strata Integrated Wellness Spa
Strata Integrated Wellness Spa perfectly showcases the majestic Rocky Mountains and the world-renowned Garden of the Gods Park.  This spectacular setting is the backdrop for exceptional well-being, spa and salon services that flow from our commitment to nurture each individual's personal renewal.
Members receive a discount between 10% – 20% on retail products and between 10% –  20% discount on select treatments and salon services dependant upon the level of Membership.
Call Strata Wellness 719.428.2202
Call Strata Spa 719.520.4988
Tennis
Founded in a culture of Tennis, our Colorado luxury club and resort features two (2) outdoor tennis courts featuring Plexi-cushion surfaces as well as four (4) indoor courts. With a full-time USPTA-certified professional on-site and a full-service Tennis Shop complete with leading-edge equipment, fashions, and accessories, Members and guests will always be prepared for a game.
Members receive access to our tennis court complex plus a 10% – 20% discount on retail products dependant on the level of membership.
Dining
Savor the Luxe Life
From refined, elegant dinners paired with exquisite wines to casual creations, our array of Colorado Springs dining options satisfies every mood, taste, and occasion. Our menu is orchestrated around the use of fresh, local ingredients, and our culinary team puts the finishing touches on every breakfast, lunch, and dinner for the best experience in Colorado Springs fine and casual dining. All food and beverage outlets at Garden of the Gods Resort and Club are held exclusively for our Club Members and Resort Guests.
Members receive a 10% discount on all food and beverage in restaurants, bars and all other dining outlets. Members also enjoy special discounts through our Member Catering Menus or receive a 10% discount off our standard catering menus for exclusive savings on weddings, anniversary parties or corporate meetings.
*excludes special events and major holiday brunches.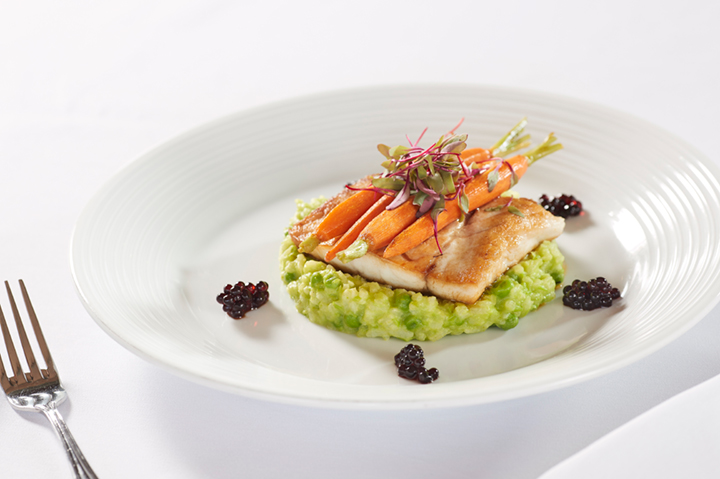 Member Concierge Services
Personalize Your Experience
To further assist you in enjoying all The Resort and Club has to offer, our Member Concierge Services are offered between the hours of 9 a.m. and 3 p.m., seven days a week, by calling 719-329-6900. A member of our Concierge team will provide traditional Concierge services by arranging both on-site as well as off-site activities and local recommendations.
Our Concierge Team gladly assist Members and Resort Guests in coordinating appointments in Strata Integrated Wellness Spa, reserving tee times or dinner reservations or booking a tennis court. Your only dilemma? What do you want to do next?
For Concierge assistance call 719-329-6900.